For New Plantar Fasciitis Patients
We are located in Framingham, Massachusetts – Patients come to see us from all over the United States (including Massachusetts, Rhode Island, Connecticut, New Hampshire, California, Michigan, Texas, Maine, Vermont, New York, New Jersey and Florida – to name a few) as well as Canada, Mexico, Europe and even Asia!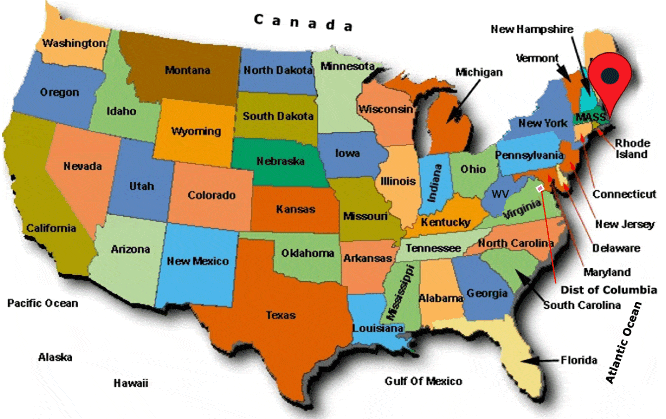 Don't Suffer Any Longer. Get Help Now:
Your Primary Care Physician:
Your primary care physician (PCP) is an important part of your care team. Since our practice is highly specialized, we are not able to accommodate routine and preventive healthcare needs that are not related to your condition. You need to maintain a primary care physician who is familiar with you and your health issues and who can provide you with ongoing care. If you do not have a PCP, you will need to establish a relationship with one prior to seeing us
Primary Care Communication:
As a member of your care team, your primary care physician will be kept updated on your treatment and progress with us. To ensure that your treatment plan continues smoothly, we will report any changes in your assessment or treatment plan to your PCP promptly. And we are always available to your PCP to answer any questions or address any other issues concerning your health.
Before Your First Visit:
What To Bring:
Health insurance information including authorizations or referrals
List of prescription medications and dosages
List of medications that you're allergic to
Imaging reports (including DVD's etc.)
Procedure reports of you last relevant foot procedure/s (if any)
List of questions you may have
Recent test results related to your condition
Paper and pencil to take notes
Questions:
Financing:
We are dedicated to being a healing resource for you. If financial considerations are preventing you coming to us, there may be medical financing options available to you. Please click the logo below to apply for financing:
Patient Policies:
Prescriptions are NOT provided on the first visit.
Prescription refill requests require a 48 hour notice.
Prescriptions will not be written or called in after business hours.
Appointment cancellations require a 24 hour notice.
More than one appointment cancellation without proper notice may result in discharge from the practice.
Compliance with your treatment plan is expected. YOU are part of the team that is working to help you get better.
WE ALL have to do our part.